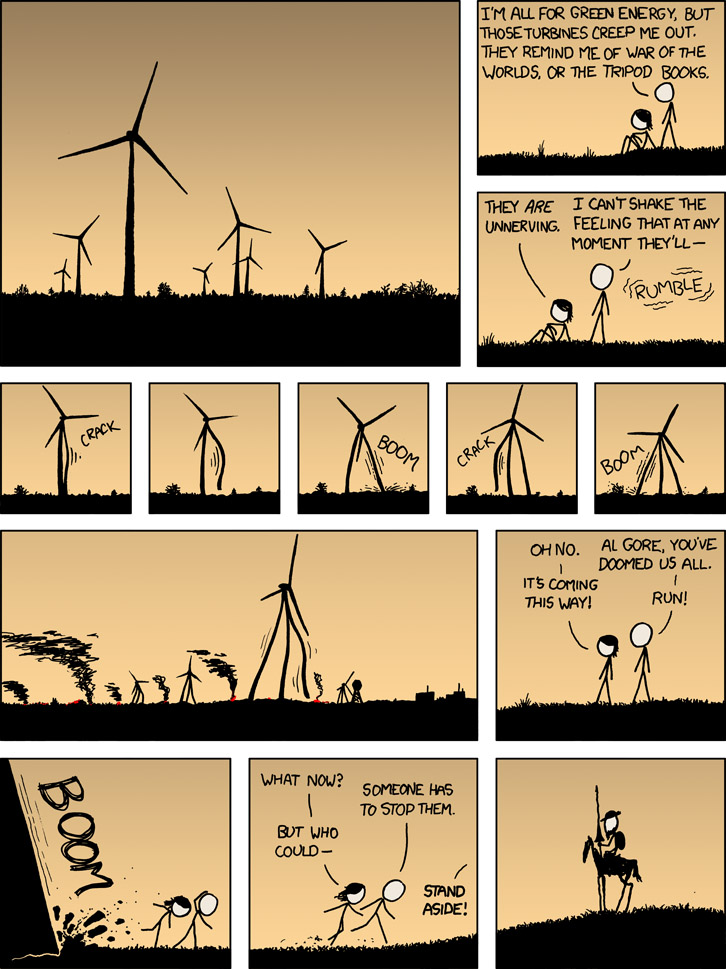 This cartoon, from xkcd, always cracks me up.  For being both green-related and creative, it's earned it's place this Frivolous Friday.  Here's to the Man of la Mancha: I will always get teary watching that film, no matter how much of a sap it makes me.
It is, perhaps, not a non sequitur to segue from Don Quixote into announcing that I'm now 99% sure I'm going to visit Pennsic this year.  (What's Pennsic?  This is Pennsic.)  That's right, I will be reporting from on the ground at Cooper's Lake, though with a several-day delay because, my friends, I am leaving my Glowing Rectangle safe at home.  This is some festive news, which makes this a Festive Friday, too.
A (somewhat belated) Happy Midsummer to all.  Here, we celebrated a laid-back St. John's Eve with a fire in the firepit and fresh strawberries with cocoa scones.  Now, goodnight and a puckish weekend to you.